Introducing Terre Bonne Park
High quality Business Park
for administrative and high-tech oriented companies
Terre Bonne Park is situated next to Nyon, Vaud, along the A1 freeway, 15 minutes from Geneva International Airport.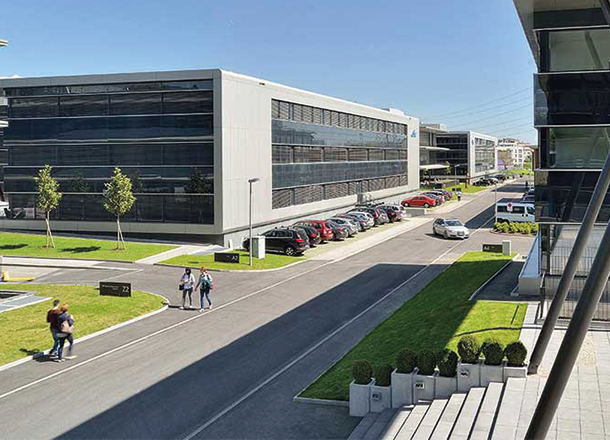 The Park is composed of 10 buildings, for a total of 54'700 sq.m., including many services such as restaurant, childcare center, mobility cars and rental bike fleet.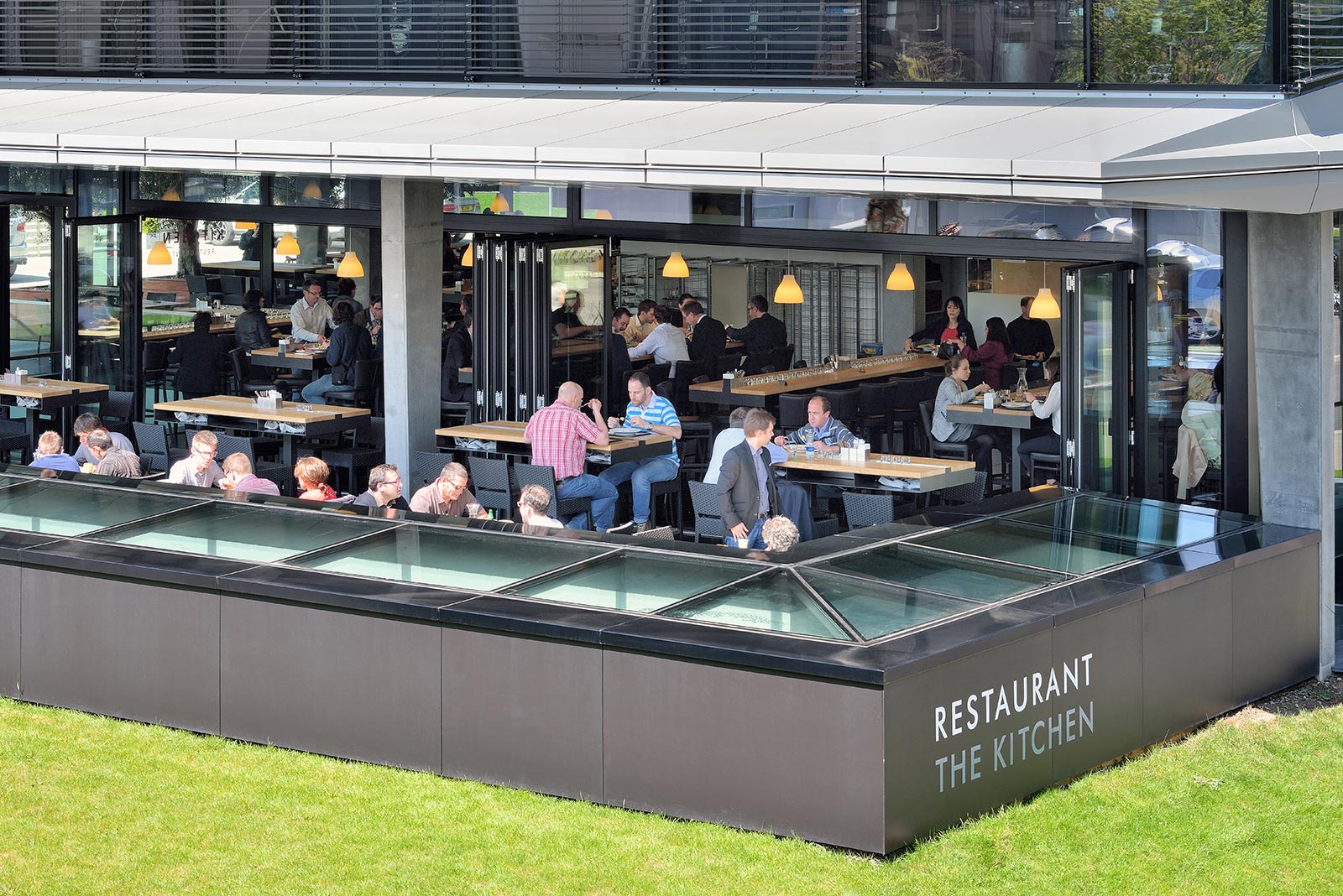 The restaurant "The Kitchen" offers a selection of hot meals, plats du jour, all-inclusive menus as well as a wide variety of sandwiches and take-aways, in a warm and friendly atmosphere. All products are delivered daily and fresh to the team, bought from local providers and producers. All meals are prepared and cooked on-site, and our desserts are also homemade. The Kitchen also offers tailored catering solutions.
Open from 7 am to 4 pm, the restaurant is open to the public.
Regus is the leader in professional workspaces. Regus offers a ready-to-go, fully equipped, customisable workspace with the latest technologies, and a wide range of complementary support services available on demand. From office spaces to meeting rooms and video conferencing suites, Regus provides flexible business solutions for short and extended terms.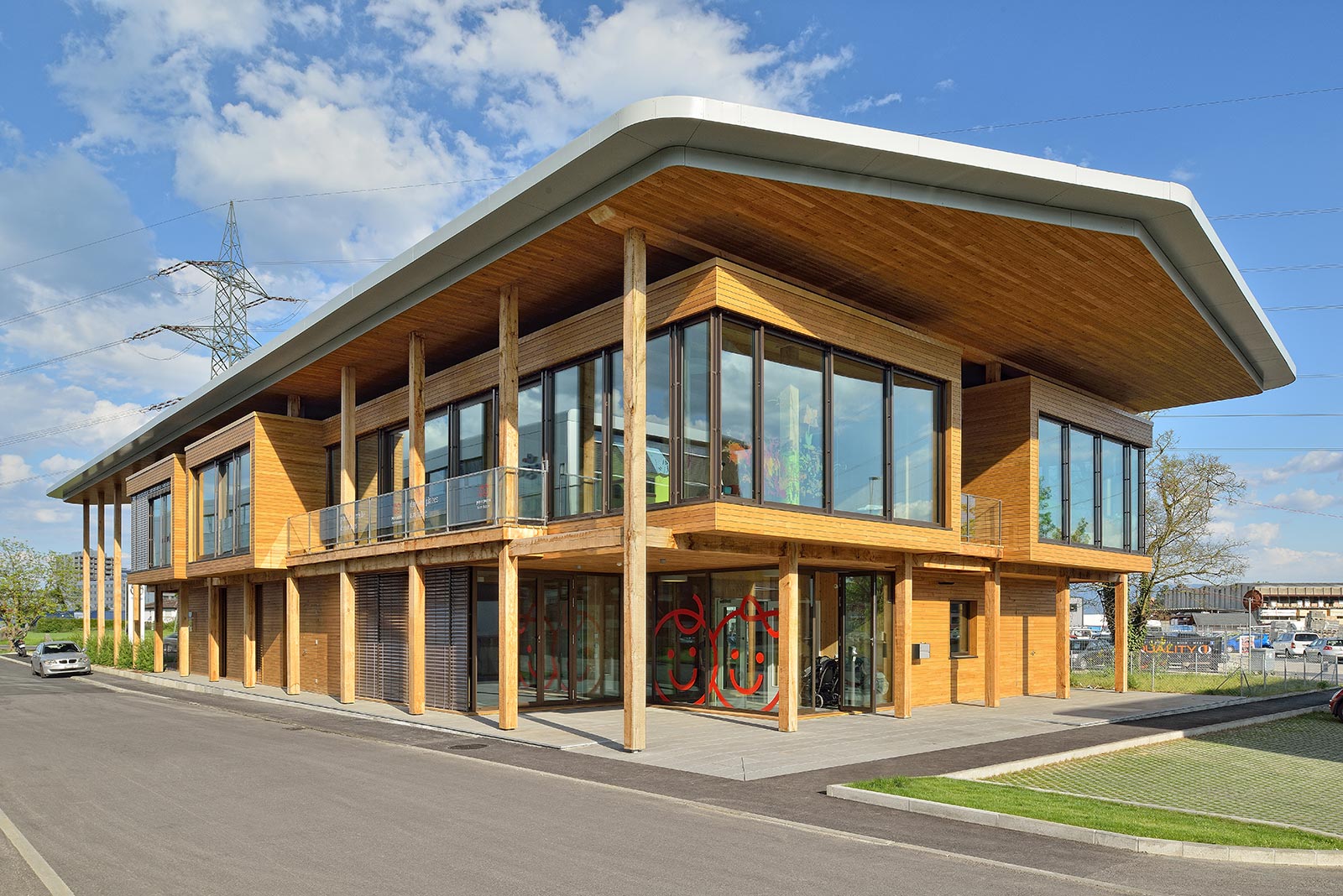 Nemaco together with pop e poppa have developed a crèche at the Terre Bonne Park to welcome children. Located in the Pavillon building and surrounded by a private garden, it enables children to play, move, observe and experiment in complete safety and serenity. Part of the nationwide pop e poppa network, this crèche provides a high-quality, flexible and accessible childcare solution for the Business Park's employees. It also benefits from a public/private partnership with the Nyon network whose inhabitants are entitled to a certain number of places. Pop et Popa website
Terre Bonne Park is part of a pilot project led by "Région Nyon". Being part of this pilot project fosters the mobility of the Park.
Today, 3 different bus lines arrive in the Park, a public bikes station is at the disposal of users and "mobility cars" are available.
These services help the companies to implement their mobility plan.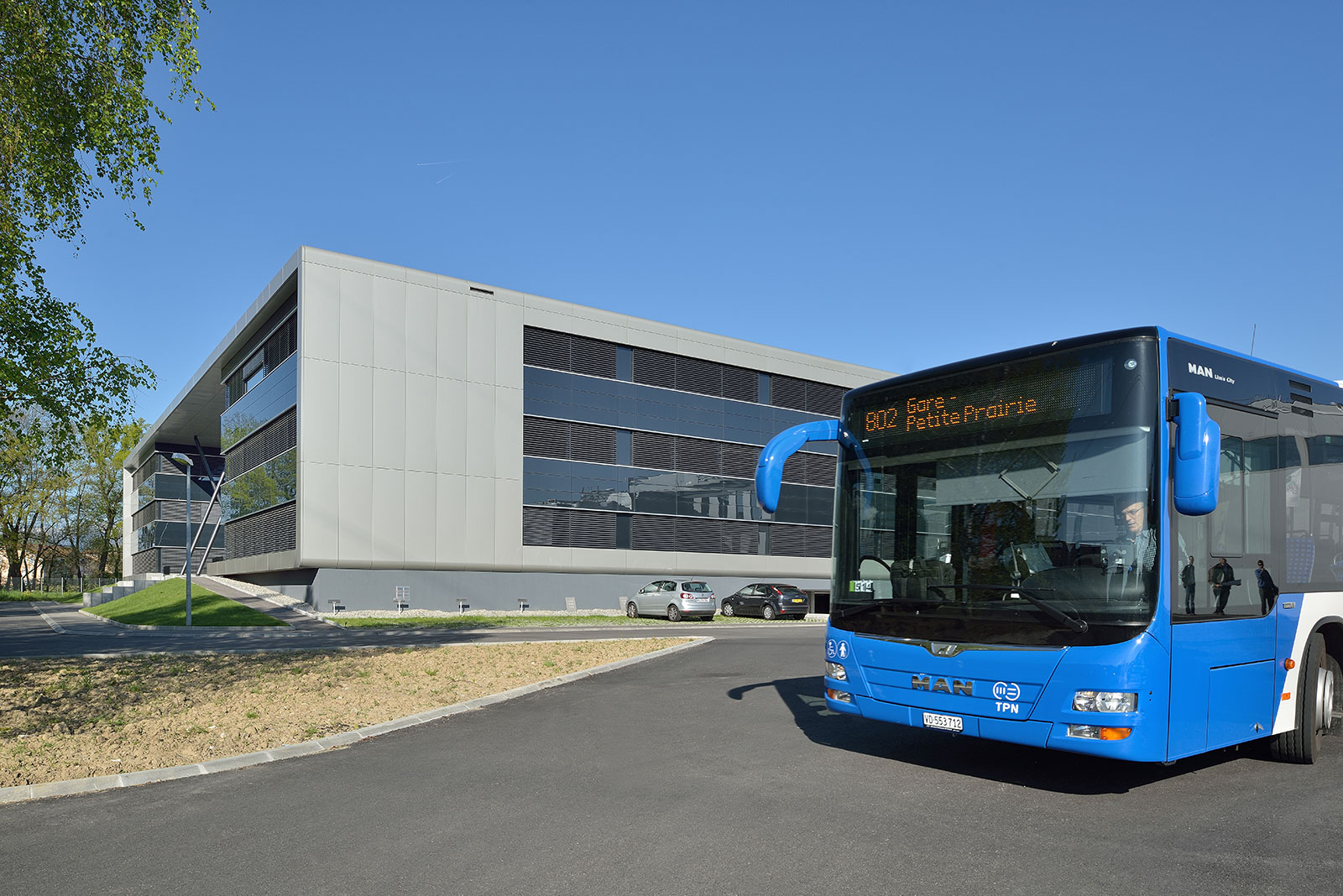 They have already moved in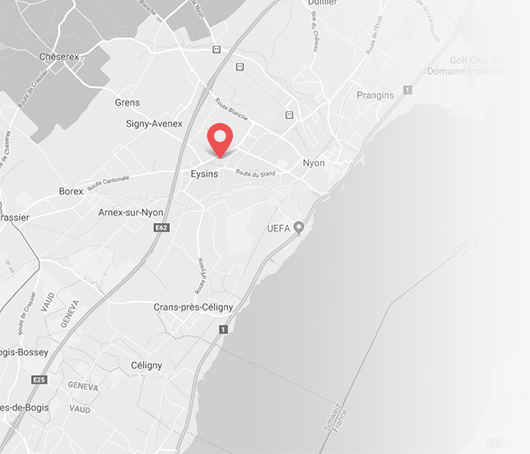 Project name
Terre Bonne Park
Delivered
Phase 1 2010
Phase 2 2012
Phase 3 2014
Phase 4 2019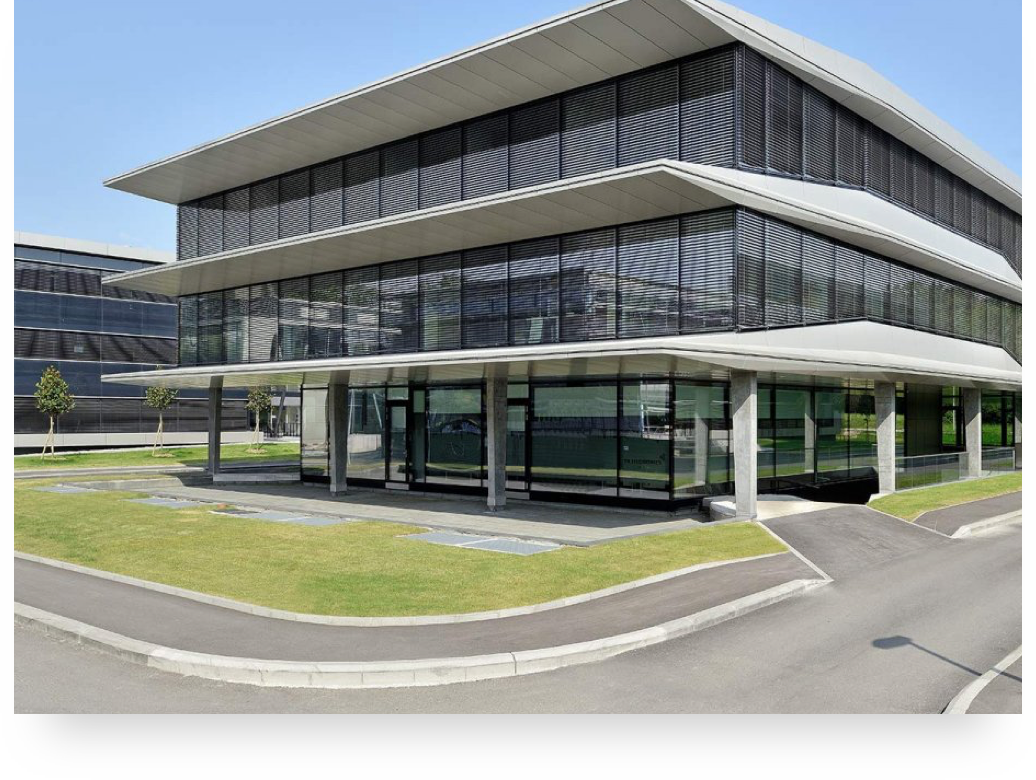 Visit website for more information
To have a better look on what Terre Bonne Park can offer to your company and employees, please visit its website.