Introducing "La Verrerie" in Coinsins
Former industrial site with 30.000 sq.m. of land
for light industrial and start-up activities
Coinsins is situated next to Gland, along the A1 freeway, at mid-distance from Geneva and Lausanne.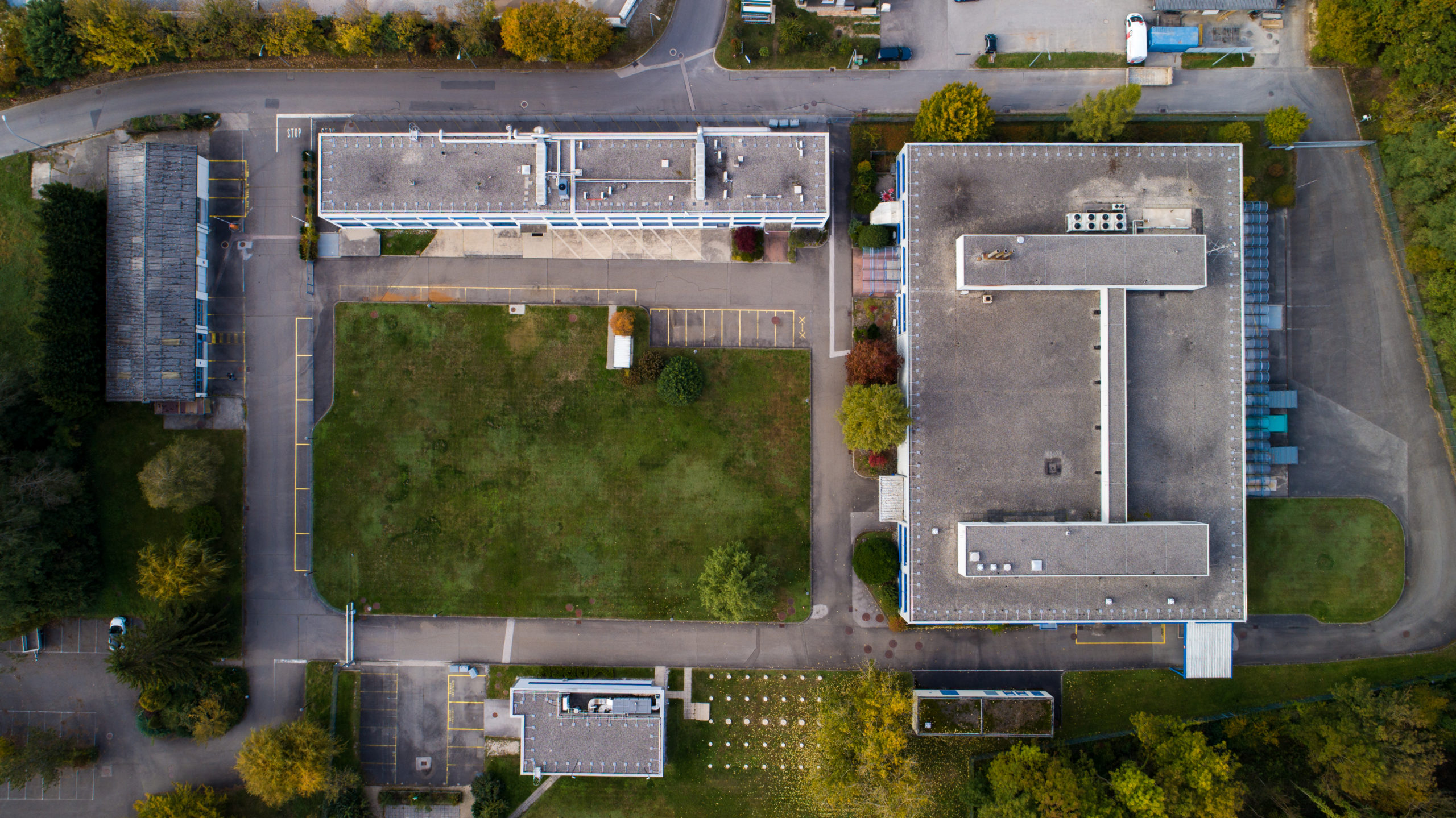 La Verrerie is composed of 4 buildings for a total of ca. 5'000 sq.m.
3 buildings are hosting office, logistic and manufacturing areas and one building is dedicated to a cafeteria / restaurant.

Central location between Geneva and Lausanne

Attractive rents

Green environment with nature all around

Short term and flexible lease contracts

Site in very good condition

Mix-use spaces (logistic, cold storage, offices, meet rooms, cafeteria...)
RECONCILING INDUSTRY AND NATURE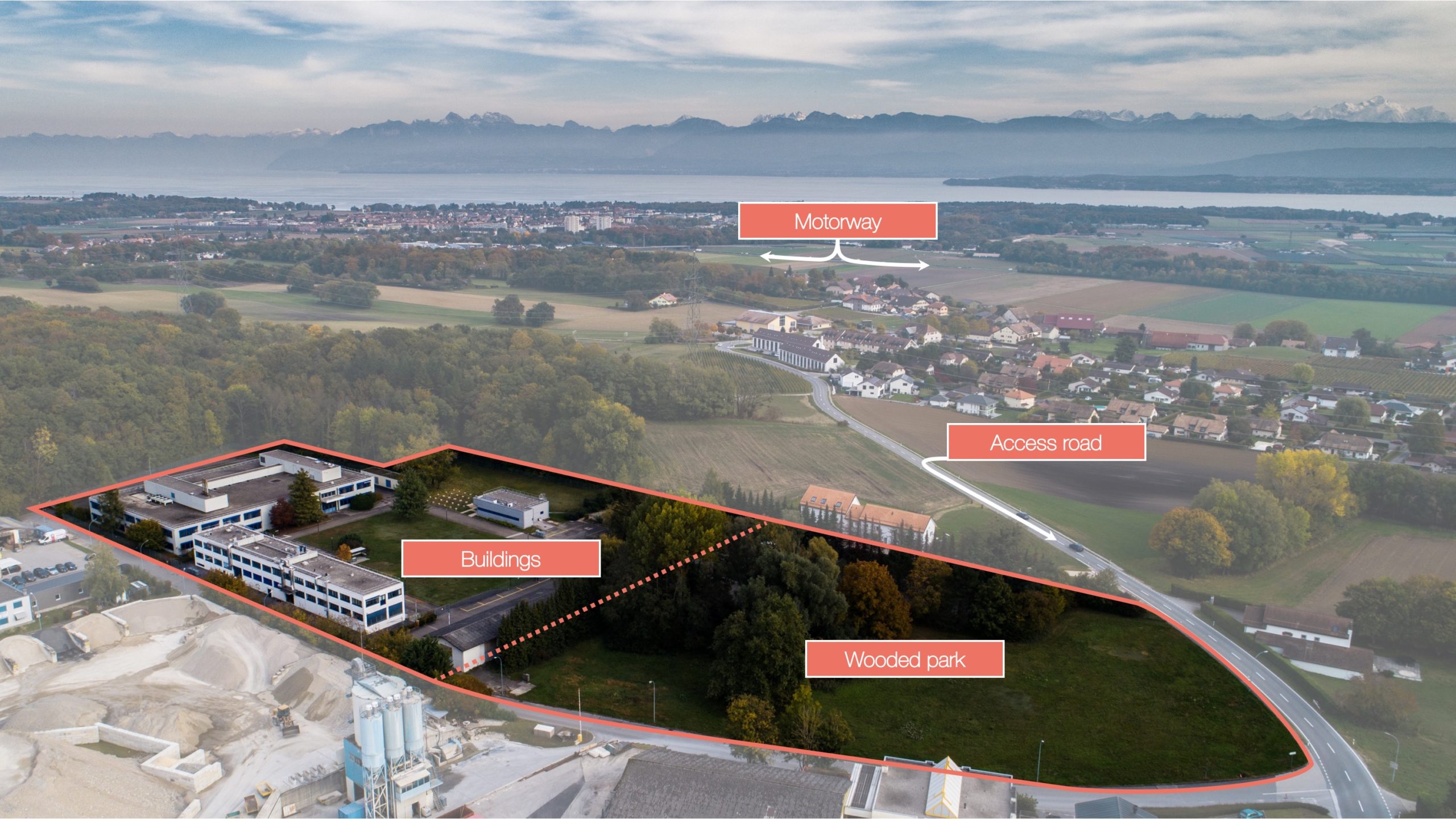 17.000 sq.m. of the land is green representing more than 50% of the site,
contributing to the overall quality of the workspaces and exterior spaces.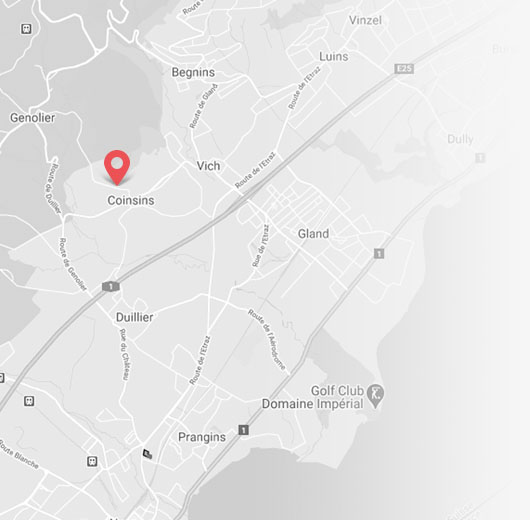 Surfaces
ca. 5.000 sq.m. existing +
development potential