First A-type building out of four, the A1 building distinguishes itself by its H form and its patio, at the same time sober and monumental.
This first unit, remarquable for its classicism and its glass and alucobond facade, was delivered in 2010 and is the second building in Terre-Bonne Park. Its imposing volumetry (60 by 60) benefits from a maximal natural sunlight.
The light plays also in important part with the monumental yet welcoming patio and the canopy, and creates a variable geometry by the light and shadow games.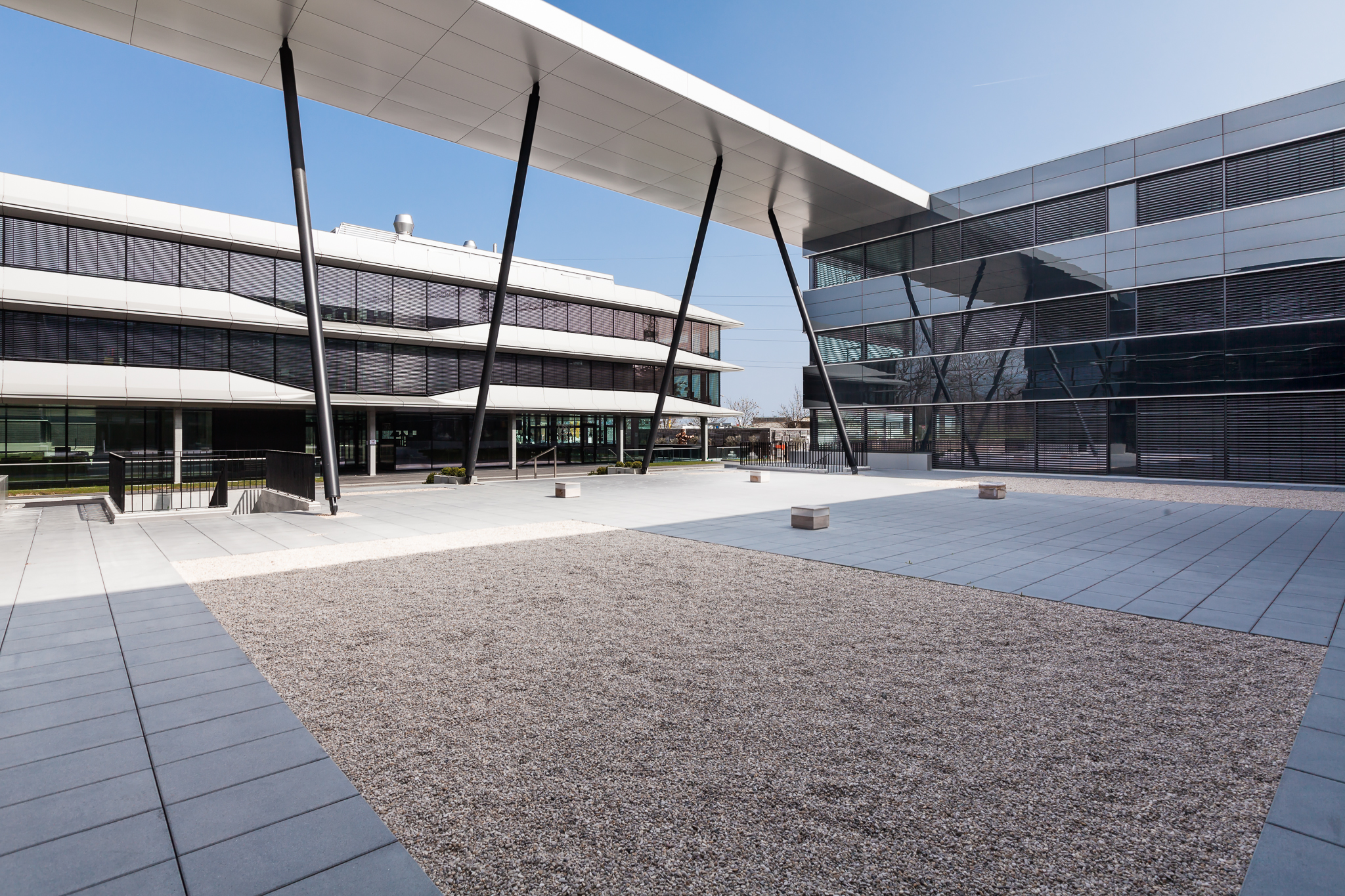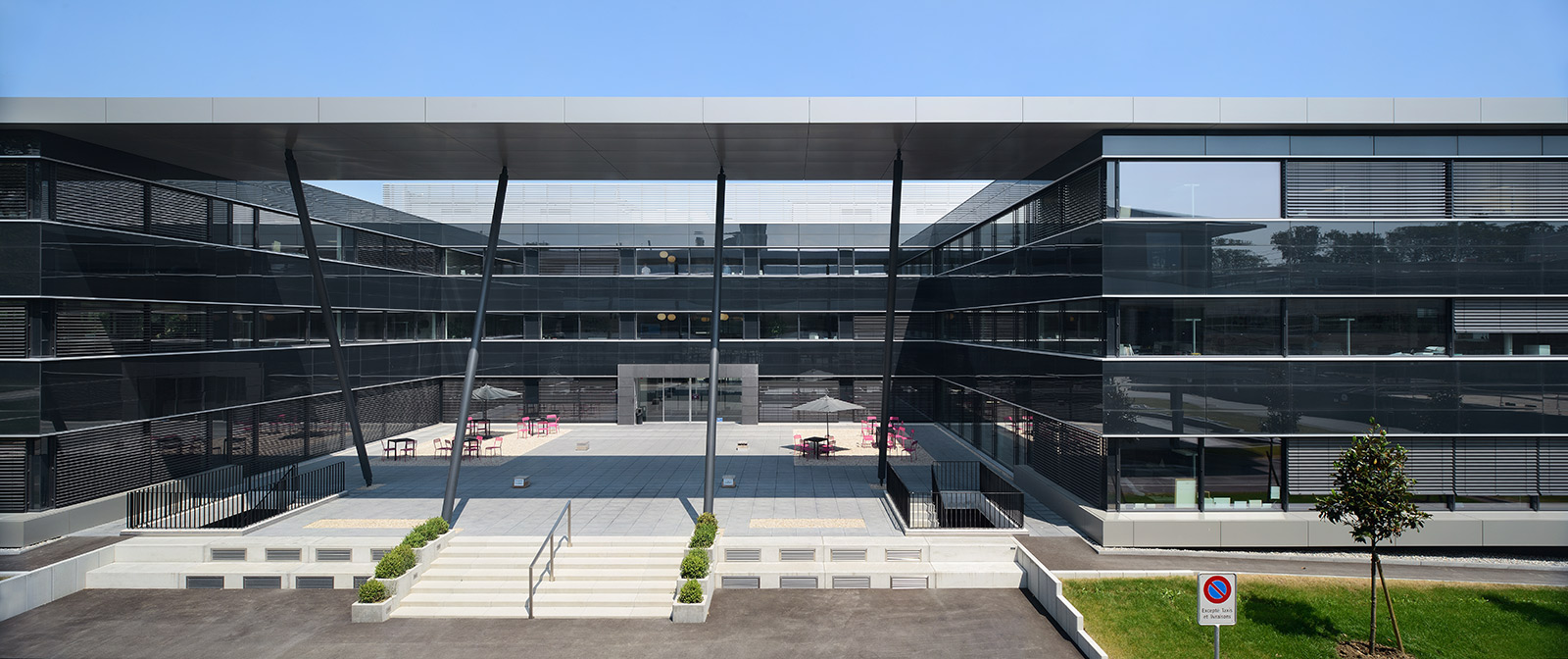 The equipment includes :
Full fibre optic and cable services
No-break power supply optional
Secured access
2.500m2 per floor
Divisible from 600m2
Direct access from underground parking
Engineered to receive a technical floor
Active ceiling providing heating, cooling and acoustic performance Pre-engineered for sprinkler-installation in basement
4 fully equipped sanitary groups and
connections for 4 pantries per floor level
Heating and cooling according to SIA-norms
Variable Air Volume system (SIA 382/1)
Naturally ventilated parking with CO2 detection
Solar panels for environment friendly heating of water
Heat and smoke detection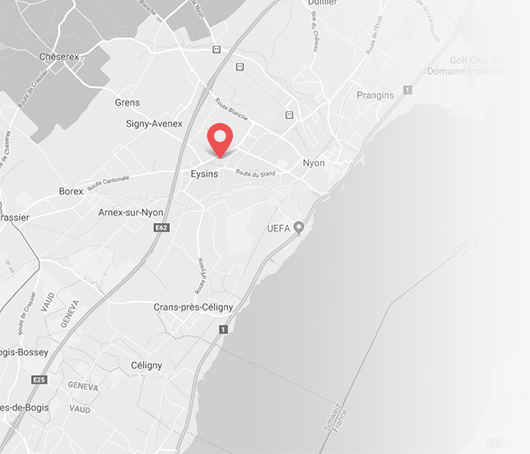 Architects
MR&A and
Zimmerman
Tenants
Regus, Sword, TLC,